Register for NLPCC 2020 and/or Tutorials
NLPCC 2020 Registration system is opened! Early bird registration deadline: September 25, 2020.
You can register for NLPCC 2020 and/or Tutorials from now on through http://tcci.ccf.org.cn/nlpcc/2020/index.php.
The following table show different kinds of registration fee: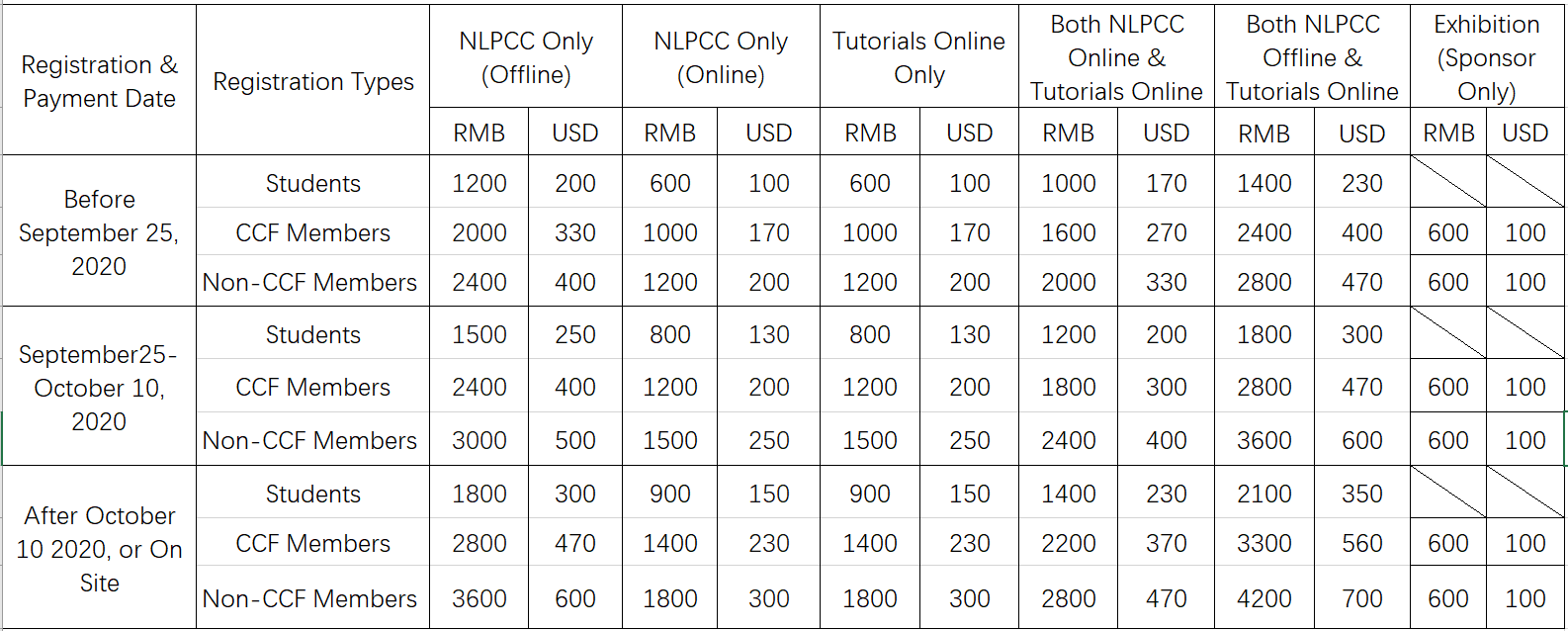 Notice:
1. This year's conference and workshops will be held in a hybrid way (both online and offline). The tutorials will be fully online. You are encouraged to attend the off-line conference and workshops in Zhengzhou, and you may also choose to attend the online conference and workshops. Please carefully choose the registration package.
2. For each accepted paper, one of the authors must register one off-line activity (i.e., "NLPCC 2020 Only (Off-line)" or "Both NLPCC 2020 Off-line & Tutorials Online") as a non-student. (对于每篇录用论文,要求至少有一位作者以非学生身份注册线下现场会议,即注册"NLPCC 2020 Only (Off-line)"或者"Both NLPCC 2020 Off-line & Tutorials Online")